We have just released the first wave of luminaires with MelaGen® capability to the market.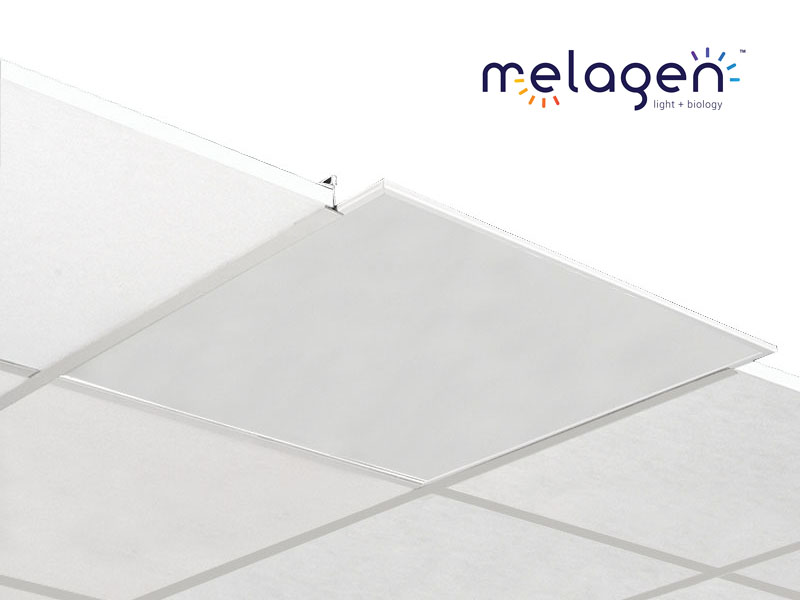 The ASTI MELAGEN® series of LED panel luminaires combines performance and visual comfort in a sleek package. Designed to meet a variety of applications without compromise, its simple aesthetic conceals numerous technological features.
• MelaGen® powered product for low, high, or transitional M/P ratios
• High performance LED panel luminaire
• T-bar recessed as standard, accessories for plaster recessing, surface mounting or wire suspension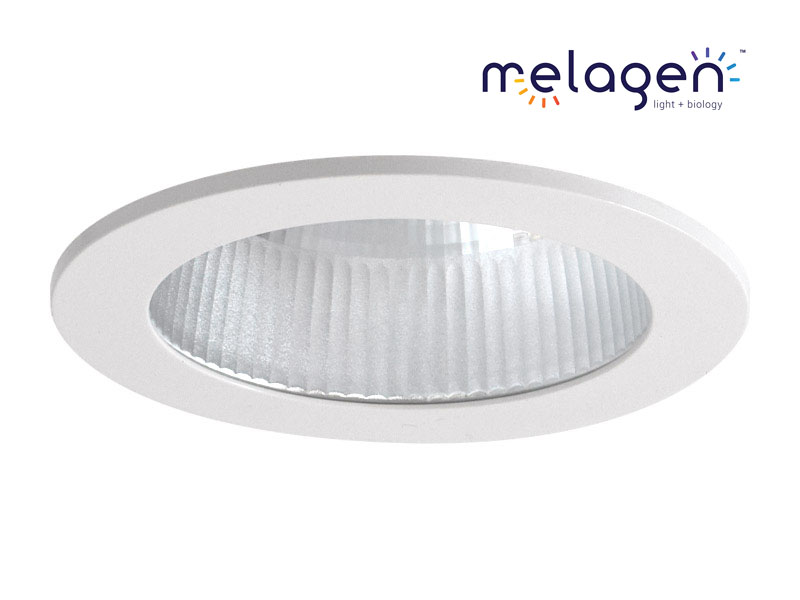 The COMO MELAGEN® is a premium range of LED downlights specifically designed for interior applications where high luminaire efficiency and reduced glare are required.
• MelaGen® powered product for low, high, or transitional M/P ratios
• Highly versatile family of premium recessed LED downlights
• Large selection of light outputs and dimmability options
The INFINITI MELAGEN® is a modular luminaire solution especially designed for mounting in long lengths. The product is exclusively developed for LED and is available in suspended, recessed and ceiling/wall surface mounted versions.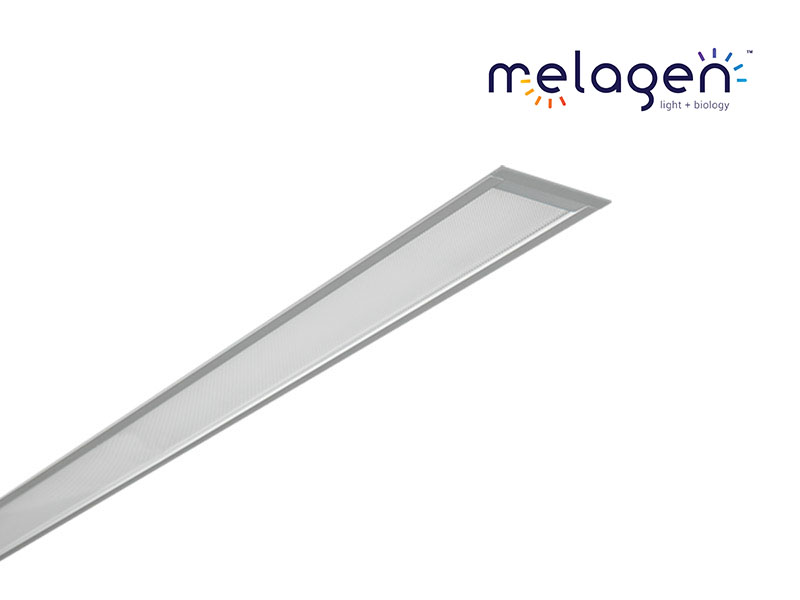 • MelaGen® powered product for low, high, or transitional M/P ratios
• Versatile extruded LED lighting system
• Wide range of choices for optics, outputs and mounting
The LUCCA MELAGEN® low-profile circular LED luminaires designed for general purpose illumination. Surface or pendant mounting options with direct/indirect optics created from two separated LED arrays.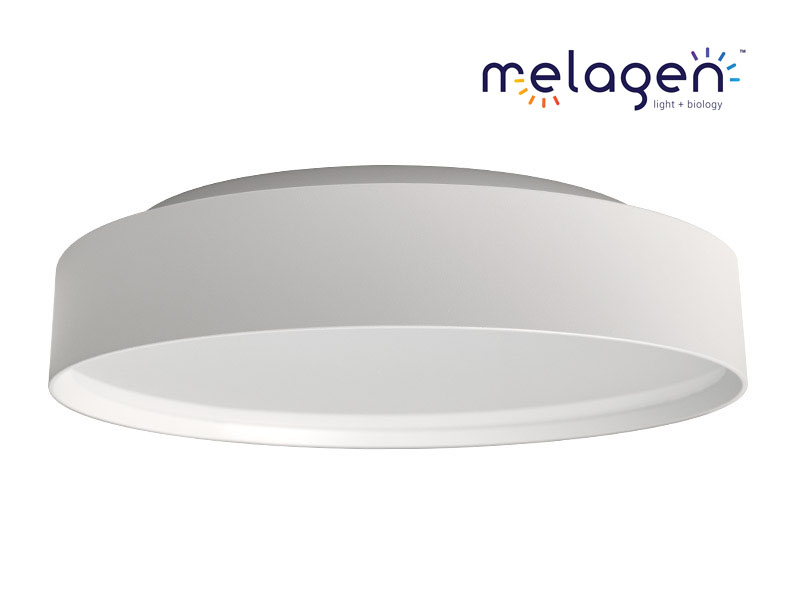 • MelaGen® powered product for low, high, or transitional M/P ratios
• Low-profile circular luminaire for surface mounted or suspended applications
• Low-glare direct/indirect opalescent optics
The VANTAGE MELAGEN® is IP65 industrial LED luminaire with a specialised optical system for improved performance and visual comfort. Cost-effective, low-maintenance and low-glare design minimises shadowing and delivers multiple benefits to the client and occupants.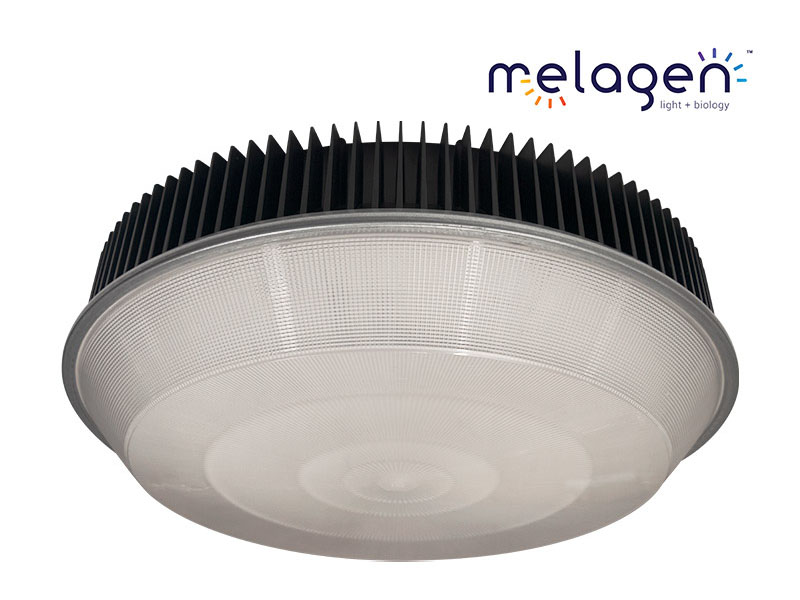 • MelaGen® powered product for high M/P ratio & colour quality
• Low profile IP65 LED luminaire for industrial applications including cool rooms and freezers
• Surface DPI, suspended, plaster recessed and bondor recessed mounting options
MELAGEN® BLUE
MelaGen® Blue luminaires feature specialised blue-enriched LED chips with a high M/P ratio of 0.95, and nominal colour characteristics of 4000K, CRI90, for instances where an alerting effect is desired through suppression of melatonin release.
MELAGEN® REFRESH
MelaGen® ReFresh luminaires feature specialised blue-depleted LED chips with low M/P ratio of 0.35, and nominal colour characteristics of 2200K, CRI90, for instances where melatonin release is desired to prepare for sleep and deep rest.
MELAGEN® REGEN
MelaGen® ReGen luminaires feature a combination of both MelaGen® Blue and MelaGen® ReFresh LED chips allowing for transitions between the 0.35-0.95 M/P ratio modes of illumination (from nominal 2200-4000K), CRI90, for promotion of optimal sleep cycles within permanently occupied spaces such as those that exist in hospitality, military, healthcare, aged-care, and correctional facilities.